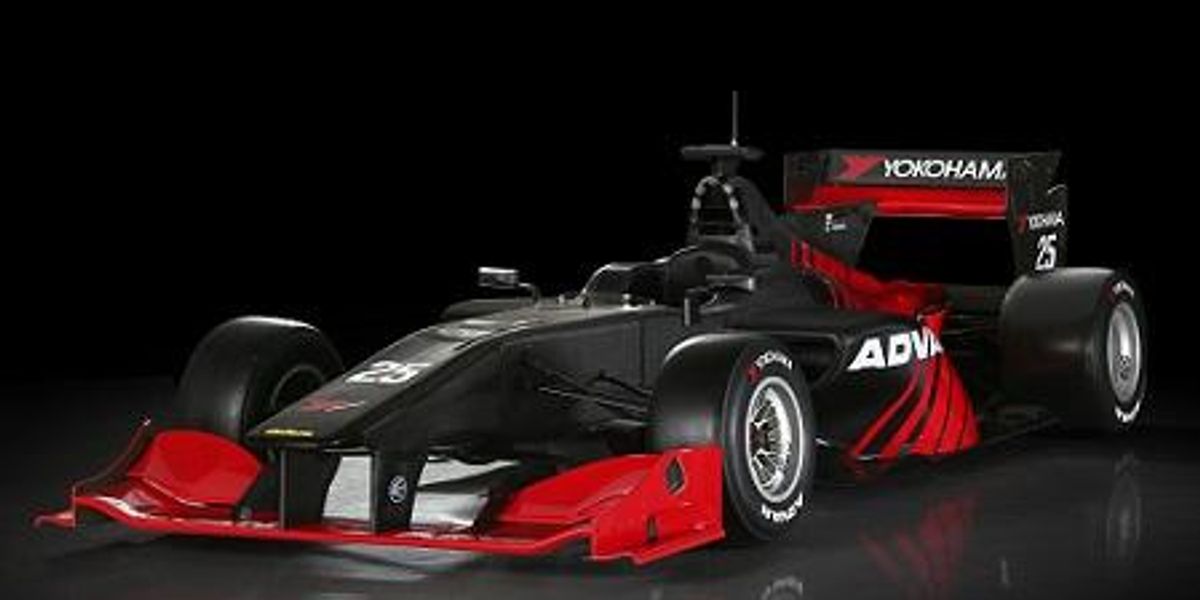 A brief History of Motorsport: Winning in Red and Black
YOKOHAMA has been active in Motorsports for over half a century. Right from the beginning, we adopted a simple yet stunning black and red combination as our team colours. The combination represents our passion (red) and the asphalt (black) of the race track. The colouring became known as the "Red in Black ADVAN Colour".
Going forward, Motorsports will remain one of our core corporate activities, as we see the race track as an important venue for technological development as well as the ideal place to display the YOKOHAMA fighting spirit. YOKOHAMA is truly a household name within Motorsports and its range of ADVAN Tyres can provide the Control Tyre for World Championships and International top level Motorsport competitions.
YOKOHAMA, AS ONE OF THE LEADING TYRE MANUFACTURERS IN THE WORLD, IS AND HAS BEEN INVOLVED AT THE VERY TOP LEVEL OF PROFESSIONAL MOTORSPORTS AS OFFICIAL TYRE SUPPLIER FORA WIDE RANGE OF CHAMPIONSHIPS AROUND THE WORLD.
YOKOHAMA USER INFORMATION
YOKOHAMA is the name that should come to mind for the racing enthusiasts that want the best tyre to meet their needs. We offer a wide range of tyres for almost every automotive competition. Regardless of your area of interest, we have teams of professionals working year-round in the development, testing and manufacture of new tyre designs that provide the additional edge you need to lead field.
Tyre Use
YOKOHAMA Motorsports tyres are manufactured solely for competition. Although some of the models can be used on public roads, the tyres are produced with specially designed patterns and compounds, and they are not suitable for public road use.
YOKOHAMA recommends using YOKOHAMA Motorsports tyres only for the intended uses for each pattern, and please remember such tyres are made for competition and therefore carry no warranty.
Tyre Size Designation
Tyre size designation shows normal tread width in mm / overall tyre diameter in mm and nominal rim diameter in inch (e.g.230/610R17). The dimensions of a competition tyre are given as an inflated tyre with unloaded conditions.
Tyre Care
Keep your tyres away from direct sunlight and locations with high temperature, high moisture, heavy electrical machinery, welders, and etc. Tyres should preferably be stored in a cool, dry and dark room with a controlled environment.
Mounting
Motorsports tyres require special care when being mounted, as the bead must seat perfectly onto the rim without causing any damage. Wheels should be checked for damage or rust before mounting as such items may result in a poor fit that is not airtight. In order to assure that there is no damage to the bead area, you should always have your tyres mounted by a certified dealership that knows how to handle tyres made for competition. You should always use a mounting machine when changing a tyre to prevent unnecessary damage to the tyre or wheels. You should always use a safety cage when inflating tyres. Failure to do so may result in serious injury. Do not inflate a tyre to more than 40 psi (275 kPa).
Air Pressure
You should never over- or under-inflate a tyre as this may cause severe damage to tyres and /or rims when accelerating, braking or cornering. Never use tyres with under 19 psi (130 kPa). Remember that the proper pressure depends on the type of race, road surface conditions and driver's needs.